All businesses have to deal with filing taxes at the end of the fiscal year. This includes financial information regarding the businesses' operations, expenses, earnings, and losses. When tax season comes around, a good reminder to note is that there are many business-related items that can qualify as tax deductions for LLCs. Read further to find out more and get your accounting straightened up.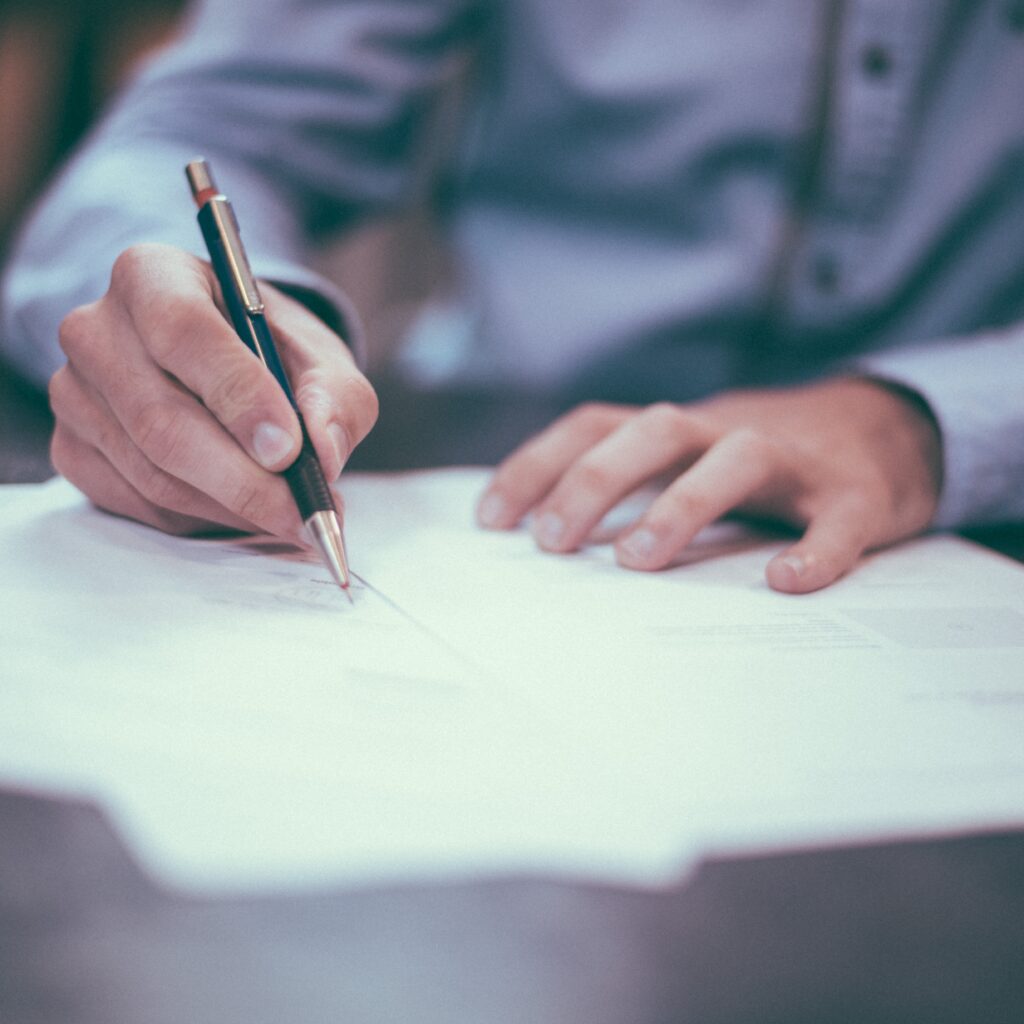 Tax deductions vs. tax credits
When it comes to business taxes, the terms tax write-offs or deductions and tax credits are commonly used and have been confused with one another. The difference between the two is, tax deductions are legitimate expenses incurred by the business in order to operate. Such an expense can be written off only if the business turns a profit. When operating your very own LLC, there are a handful of expenses to keep in mind during tax season and remember that they may classify as a tax write-off for LLCs.
Tax credits on the other hand are the amount of money that the business can subtract from the taxes they owe to the government. It is a dollar-for-dollar reduction of income, which reduces the tax burden. There are two types of tax credits: refundable and nonrefundable. A refundable tax credit is used to reduce the amount of taxes owed, and if the credit is more than the taxes owed, a refund is issued to the taxpayer. A nonrefundable tax credit is used to reduce the amount of taxes owed but will not result in a refund (and It's limited to the amount of tax due).
However, for this article's purpose, we will be focusing on tax deductions for American LLCs. Please keep reading to find out more.
How to save money with tax deductions in the US?
When owning a business, owners should always remember that tax write-offs or tax deductions for LLCs are beneficial for them. They reduce the business' taxable income which also reduces the federal income tax burden.
Tax deductions available for non-US-residents
The rules for some of these examples can be quite complex, so it is recommended that you consult with a tax professional before claiming any of them on your tax return.
Charity and Gift Contributions
LLCs can be taxed as a pass-through entity, therefore if your business is taxed as such, charity contributions can be claimed on Schedule A of Form 1040.
If the LLC is taxed as an S Corp, use Form 1120-S.
Startup Costs
Advertising and marketing expenses for the business' opening
Market and competitor analysis
Business travel costs
Employee training
Claim your deduction for depreciation and amortization.
Make the election under section 179 to expense certain property.
Provide information on the business/investment use of automobiles and other listed property.
Capital Loss Carryover
LLCs are able to deduct any business loss that exceeds total gross income from the business since the losses are passed through to the individual's return and deducted from personal income. However, there is a limit on the total amount that can be deducted as a business loss, for individual taxpayers being no more than $250,000, for married taxpayers no more than $500,000, and for multi-member LLCs no more than $250,000/ $500,000 for each owner/member's share of the business loss.
The appropriate form used is Form 1040 or Form 1040-SR.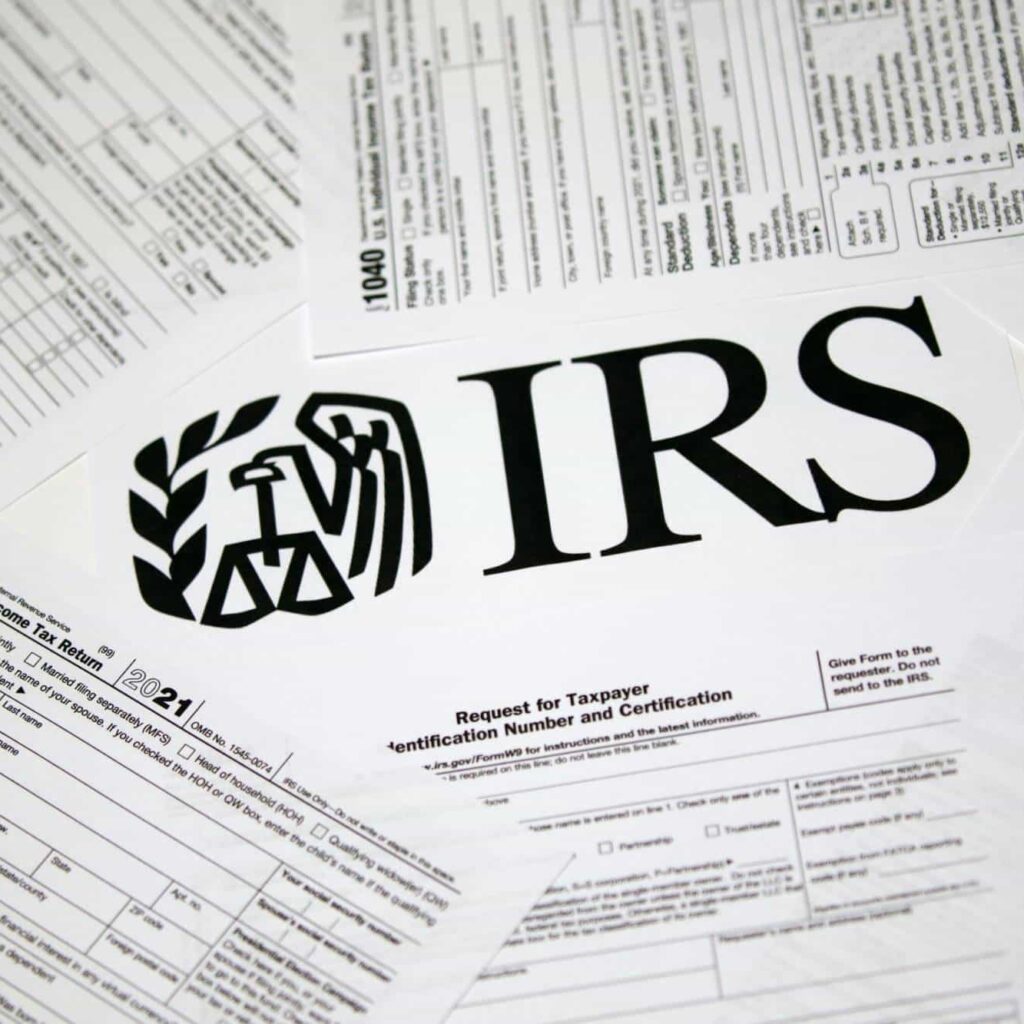 Common tax write-offs for US-resident owners
Self Employment Tax
As a self-employed individual, generally you are required to file an annual return and pay estimated tax quarterly.
Self-employed individuals generally must pay self-employment (SE) tax as well as income tax. SE tax is a Social Security and Medicare tax primarily for individuals who work for themselves. It is similar to the Social Security and Medicare taxes withheld from the pay of most wage earners. In general, the wording "self-employment tax" only refers to Social Security and Medicare taxes and not any other tax (like income tax).
Before you can determine if you are subject to self-employment tax and income tax, you must figure out your net profit or net loss from your business. You do this by subtracting your business expenses from your business income. If your expenses are less than your income, the difference is net profit and becomes part of your income on page 1 of Form 1040 or 1040-SR. If your expenses are more than your income, the difference is a net loss. You usually can deduct your loss from gross income on page 1 of Form 1040 or 1040-SR. But in some situations your loss is limited.
You have to file an income tax return if your net earnings from self-employment were $400 or above. If your net earnings from self-employment were less than $400, you still have to file an Income Tax Return if you meet any other filing requirement listed in the Form 1040 and 1040-SR instructions.
Educational Expenses
Continued education for expanding knowledge related to business practices
Home Office Expenses
If you use part of your home for business, you may be able to deduct expenses for the business use of your home. The home office deduction is available for homeowners and renters and applies to all types of homes.
This tax deduction is specifically only for self-employed business owners and does not apply to work-from-home employees.
If the business is operated at home and is the home quarters of the practice, it can be written off for taxes. Only the business can claim these expenses, according to the IRS, employees are not eligible for this claim. However, there are specific requirements that the business must meet in order to qualify for this tax write-off. The business must be for-profit earning, and the home space must be the headquarters for the business practices.
The IRS measures each at-home business on a case-by-case basis.
There are two methods of calculation: Simple and Detailed.
The simple method is taking the square footage of the home office space and multiplying it by $5 a square foot. The maximum is 300 square feet, which totals a $1,500 maximum deduction. However, this deduction cannot be used for business loss or be carried over to the next year.
The detailed method involves calculating the space in the home used for just business. Two methods are Area and Number-of-rooms. The area method is dividing the business area by the total area of the home. Number-of-rooms method involves dividing the number of rooms used for business by the total number of rooms in the home. Then, determine the home business expenses that can be deducted as well, which range from direct and indirect expenses.
There are limitations to this tax deduction: if gross business income is less than the total amount of business deductions, home office expense deductions are limited. Nondeductible expenses are affected.
This expense can be claimed on Form 8829 on Schedule C to figure out the allowable expenses for business use of the home.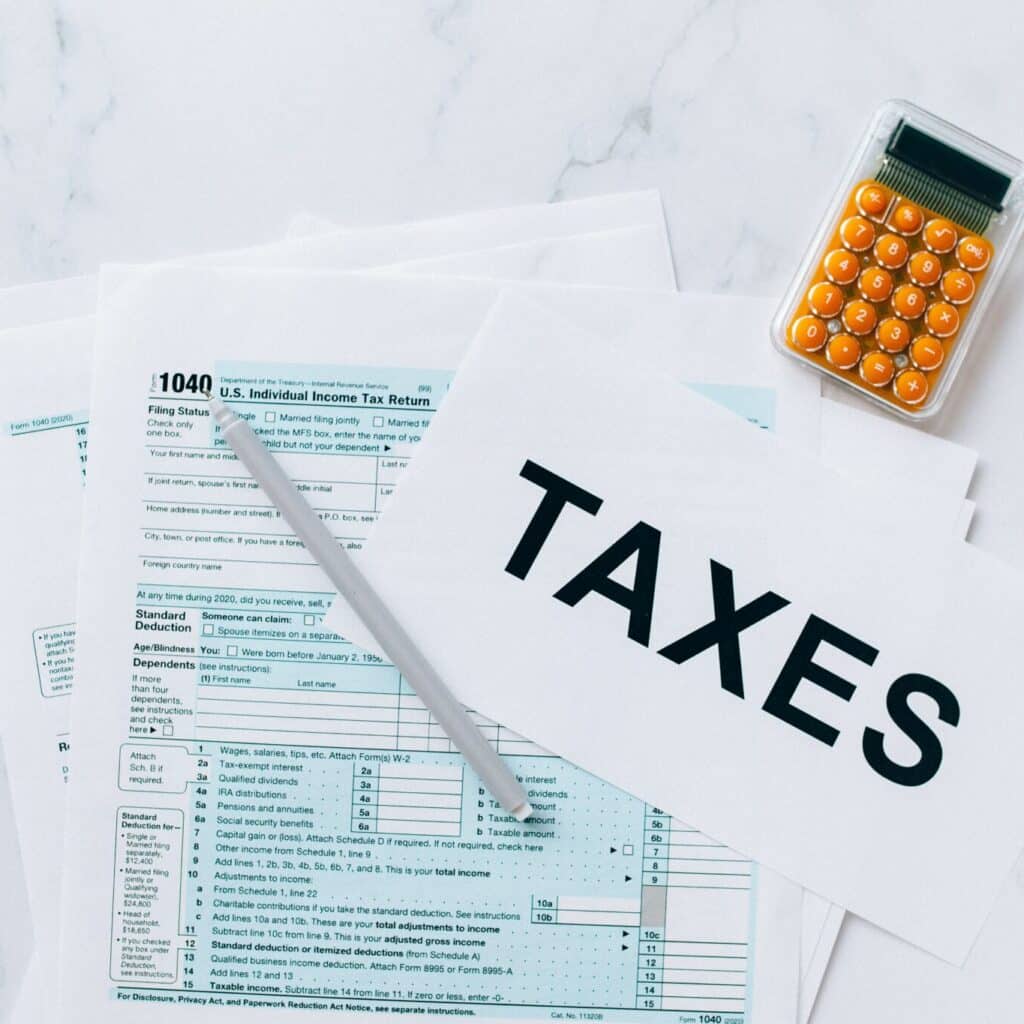 Vehicles
When personal vehicles are used for business purposes by US residents, they can be written off for taxes. Sole proprietorship LLCs use Schedule C of Form 1040. Partnership LLCs use Form 1165. LLC S-corps use Form 1120S. LLC C-corps use Form 1120.
Depreciation, repair and maintenance, gas and oil, tires, parking fees, and tolls.
Retirement Income
Whether in a single-member LLC or multi-member, retirement plan contributions can be calculated for yourself and/or your employees.
The IRS has more detailed information on what to specifically do for retirement plan contributions and deductions.
Other characteristics of LLCs
An LLC is a Limited Liability Company, where the liabilities of the company are partially separated from its members. LLCs remain a popular choice among both domestic and international entrepreneurs. You can open an LLC as the sole owner (single-member LLC) or with multiple partners, the number of members is unlimited. You too can enjoy some of these tax deductions for LLCs even from abroad.
An American LLC can be opened from any country in the world. Foreign entrepreneurs can start the process of creating a company in the United States from abroad. The process is completely done online with Globalfy.
More benefits of opening an LLC
LLCs are known as flexible business structures, allowing LLC members to have more say in management and decision-making. Meanwhile, C Corps are different and are known to be more traditional and rigid in these aspects.
Unlike C Corps which are subject to double-taxation, LLC profits pass through directly to the members' personal income tax return form. This is known as "pass-through" taxation, meaning that the LLC does not pay any corporate taxes and there is no risk of double taxation.
LLCs also offer their members partial liability protection from any financial issues that the company can incur. This is a separation between the members' personal assets and the company.
More about expense deductibles
To be deductible, a business expense must be both ordinary and necessary. An ordinary expense is one that is common and accepted in your industry. A necessary expense is one that is helpful and appropriate for your trade or business. An expense does not have to be indispensable to be considered necessary.
Even though an expense may be ordinary and necessary, you may not be allowed to deduct the expense in the year you paid or incurred it. In some cases, you may not be allowed to deduct the expense at all.
More on tax write-offs for LLCs
After reading all about LLCs and the possible tax write-offs that come with them, you can start the process of opening your own business in the US now! With the help of Globalfy and its expert team, the process can be done entirely online. Fill out the form and open your company in the US in less than 5 minutes.
Globalfy also provides 1 year of Virtual Address and Registered Agent and a US bank business account in the all-in-one business formation plan. Start your own company now!