Looking to start a business in a competitive market like the US? Consider using no-code tools because they will allow you to build applications without needing to know how to code. Check out the best
no-code tools in the market to rapidly launch and develop your products. In fact, these tools can help you achieve all your goals and offer competitive business solutions for running a successful business in the US and global markets.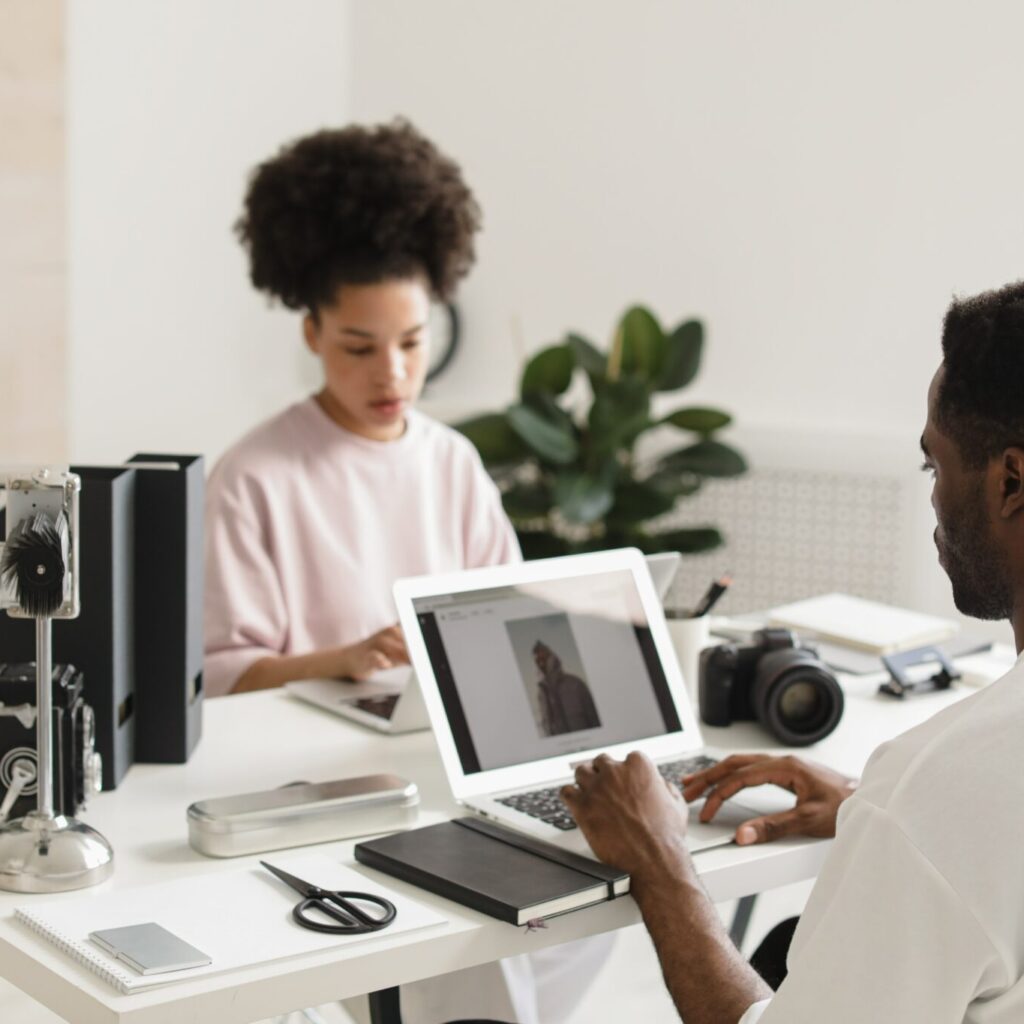 1. Webflow: a no-code tool for professional-looking websites and custom databases
Webflow is a powerful no-code tool that allows you to create a professional-looking website and custom databases without any coding. The platform has a completely visual designer, making it easy to use for anyone. And the best part about Webflow is that it's free to use until you're ready to launch your site. From there, you can choose from various pricing plans depending on your needs. To sum up, with Webflow, you can create beautiful, responsive designs, and the platform offers many integrations with other tools.
Create the best online platform for your business and be a part of the world's most profitable markets such as US e-commerce, fintech, and IT.
2. Airtable for project management and monitoring
Airtable is a no-code tool that simplifies project management, sets deadlines, and monitors budgets. The visual user interface saves you time, and the platform integrates with many other tools. Airtable offers a flexible database that you can customize to your needs.
You can create task lists, collaborate with your team, and track progress with ease. The platform also offers templates to get you started quickly.
3. Bubble, a no-code tool to develop apps
Bubble is a no-code tool that allows you to develop innovative web apps that meet the needs of your target audience without needing HTML or CSS. The drag-and-drop platform is user-friendly and intuitive, and templates and plugins are available on the marketplace to help you bring your app to life. Bubble allows you to create interactive and dynamic apps, and the platform offers many integrations with other tools too.
How to use no-code tools to succeed in the US market?
Now that you have an idea of some of the best no-code tools available, it's important to understand how to succeed in the US. Here are some tips to keep in mind:
1. Focus on user experience. In today's digital age, user experience is key. So, make sure your website or app is easy to use and navigate, and ensure that it's optimized for mobile devices.
2. Market your solution. Once you have a great product, it's important to effectively market it to your target audience. Start by developing a comprehensive marketing plan that outlines your goals, target audience, and key messages. Utilize social media platforms, such as Facebook, Instagram, and Twitter, to reach your audience where they spend their time online.
Targeted adds to reach the right audience
Moreover, you use targeted advertising to reach those who are most likely to be interested in your product or service. In addition to that, implement SEO tactics on your website to improve your search engine rankings and increase organic traffic. If you build a strong online presence and use the right digital marketing strategies, you can successfully promote your product and compete in the highly competitive US market.
Stay up to date with trends. The technology landscape is constantly evolving, therefore, it's important to stay up to date with the latest trends. Keep an eye on emerging technologies and be open to trying new things.
Prioritize customer service. In fact, good customer service can make all the difference in retaining customers and growing your business. With that in mind, make sure to have a plan in place to handle customer inquiries and complaints.
By following these tips and leveraging the power of no-code tools, you can grow your business and achieve success in IT, marketing, e-commerce, and other sectors in the US. Want to start now and reach the world's most profitable market 100% online? Start your own business in the United States now! All in all, It takes less than 5 minutes with Globalfy and you'll get a golden chance to succeed with the only business platform built for foreign entrepreneurs.