Globalfy's new banking service is here, a much-waited solution for entrepreneurs and business owners from all over the world. Now, with Globalfy, you'll be able to get a business bank account in the US and charge your clients in US dollars. Boost your company's profits and enter the most vibrant marketplace in the world.
Opening a business bank account from abroad and without US residency is really easy. You don't have to come to the US, you don't even have to leave your home. Open your account online and get your company access to a VISA debit card. Expand your horizons and open your American business bank account now!
Here you'll find the most frequently asked questions about opening up the account. If you need a little more guidance regarding the account's usage and the banking service itself, you can check out this other FAQ post as well.
In case any of your doubts or queries is not present in the following entries, contact customer support and we'll gladly give you the exact info you need.
Can I apply for a business account if I'm not a US resident or I'm not physically in the US?
Yes!
What documentation do I need to apply for a business bank account?
From the Business:
US State Registration Number and Document
EIN Letter (CP575 or 147C Forms)
US address (if you don't have one, you can check Globalfy's Virtual Address service)
A valid website
From company members with at least 25% of control/ownership:
Valid passport or American Driver's License
If US resident, ITIN or SSN
Utility Bill from the last 6 months (from their home country)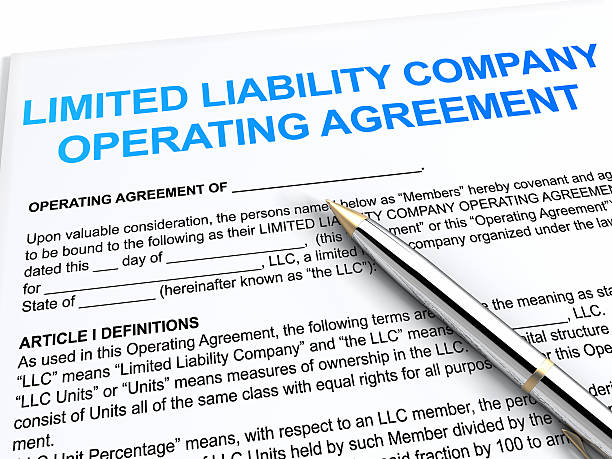 Can a Globalfy business bank account replace a traditional bank account for my company?
Yes. Although Globalfy is not a bank, we do provide comprehensive banking services with the support of our banking partner, Blue Ridge Bank N.A; Member FDIC.
Does my company have to be registered in the US to be able to apply for a business bank account?
Yes. In case your business hasn't been registered in America yet, you can check Globalfy's Business Formation and Virtual Address services to initiate operations in the US. You can do it all in a few simple steps and from abroad, 100% online.
What companies can apply for a business bank account?
We accept applications from companies of all kinds, except for businesses related to gambling, ATM systems, pornography, cryptocurrency trade, or anything illegal by US federal law (even if legal in some states, e.g. cannabis distribution).
We specialize in providing solutions to non-residents but we're still more than capable of opening accounts for US-resident-owned companies.
Note: Companies not related to cryptocurrency trade can still open crypto wallets while having a Globalfy business bank account.
Does Globalfy also open personal bank accounts?
Not yet, but we will soon. If you want to stay informed about the launch of Globalfy personal bank accounts, follow us on Instagram.
Do I get a physical debit card or a virtual debit card?
You can have both at the same time.
Does Globalfy have a mobile app?
Not yet. But we will have one in the future. As of now, the only way for accessing our banking services is through our web app.
Do you report account transactions or history to FICO for credit score calculation? Or do you check or report any of my transactions?
No, we don't. As we do not offer any credit services we're not required to do any of that.
Does Globalfy ship debit cards internationally?
Cards are only shipped inside the United States. Though Globalfy Virtual Address/Mailroom's clients can request their mail to be shipped abroad, this includes debit cards received at Globalfy's mailroom.
Do you offer credit products such as credit cards?
No, only debit cards.
Does Globalfy banking integrate with Shopify's online sales platform?
You will be able to receive your payments from Shopify or any other shopping cart/checkout on your Globalfy banking account. Although, there is no need for direct/native integration with Shopify and/or any other e-commerce platform.
How much does Globalfy banking charge its users?
We don't charge any monthly or overdraft fees. There's only a USD 8 fee per domestic wire transfer, that is applied directly to your account.
Consult the Banking page for more info.
How much do I need to deposit to open the account?
There is no minimum deposit required to start your bank account.
Consult the Banking page for more info.
I have already applied for a business bank account, how long does it take for it to be approved?
Once we receive your application, and if no additional documentation is required, your account will be approved in 1 to 3 business days. Otherwise, our team will get in touch with you and let you know the potential timeframe.
How much does Globalfy charge for their banking services?
We don't charge our users, though independent ATM operators may collect fees anytime a transaction is processed on their terminals.
How does Globalfy make money?
By interchange fees, a small fee credit card processors charge from merchants every time a credit or debit card is swiped. Globalfy banking users won't be charged in any way or form, nor will see these fees reflected in their balances.
What industries does Globalfy banking support?
We created our platform with technology, e-commerce, investors, and digital services providers in mind. But we may accept different areas too! =)
More about Globalfy's banking services
Globalfy business bank accounts are the solution for hundreds of business owners across the globe. Open up your business account now and charge your clients in US Dollars.

In case you need more info or have a more specific query, please contact customer support and we'll gladly help you.