One of the most important occasions for online retail is approaching and we have lots of Black Friday trends to share with you. This date, which in 2023 will take place on November 24th, is already traditional for consumers looking for desired items at a promotional price. And the e-commerce market intends to generate a significant amount of revenue.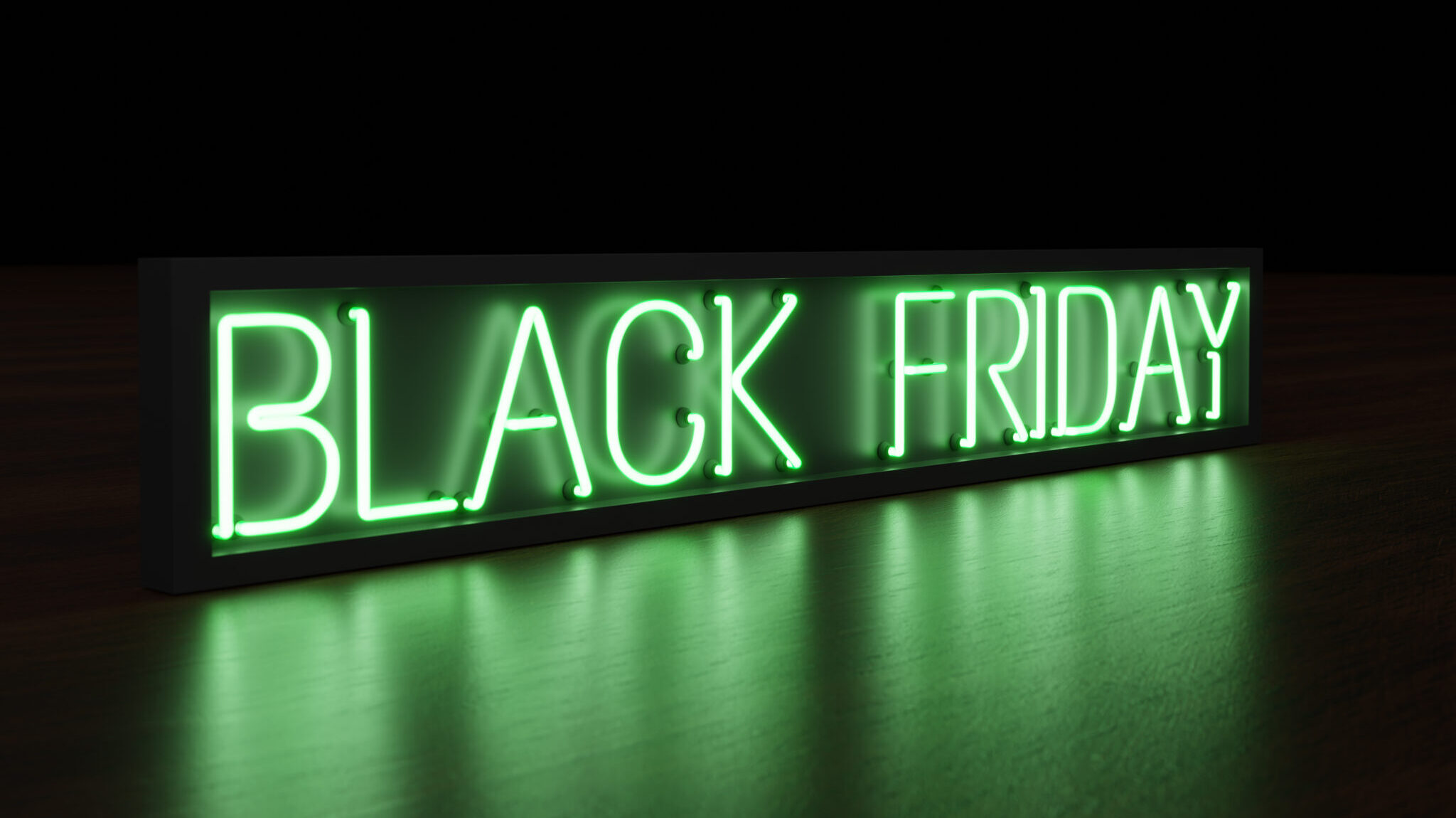 Black Friday trends for the US e-commerce market in 2023
According to a survey published by Adobe in October, the Black Friday trends are optimistic for 2023. The study analyzed e-commerce transactions, covering more than 1 trillion visits to retail websites, 100 million SKUs, and 18 product categories.
The research shows that online sales are expected to increase by 5.7% (compared to the previous year), reaching $9.6 billion. On Thanksgiving, celebrated the day before, sales are predicted to grow by 5.5%, reaching a total of $5.6 billion compared to last year.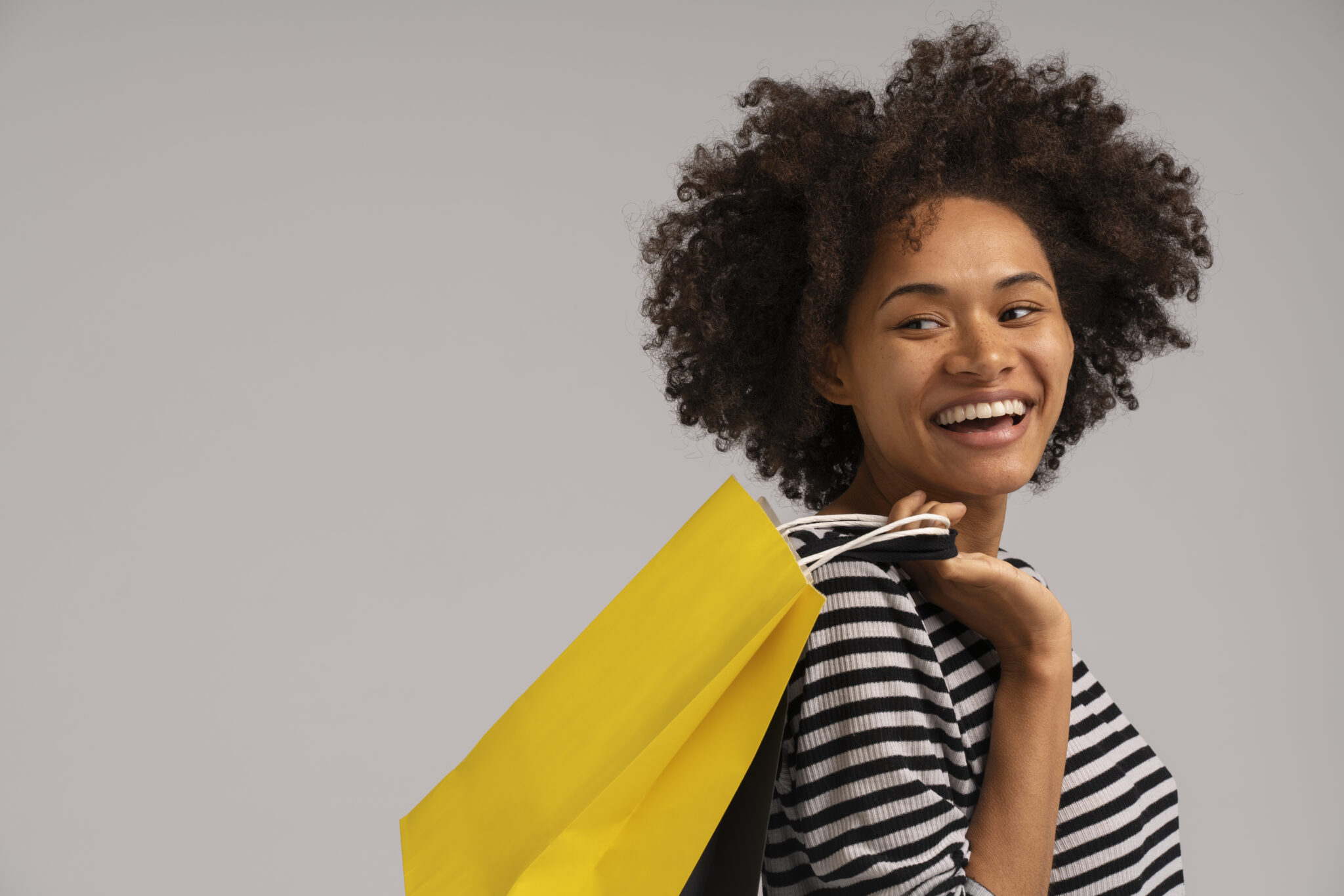 What factors will boost sales and attract consumers?
Anyone looking for good deals can expect discounts of up to 35% during the holiday season. Among the mapped categories, TechRadar states that it is important to look at the 2022 scenario. According to Amazon data, the home, fashion, toys, and beauty sectors emerged with the lowest prices.
Adobe predicts that prices for toys could drop by 35%, while electronics might become 30% cheaper. And if you've been thinking about refreshing your wardrobe, now might be the time to do it, since clothing is expected to be 25% more affordable.
These Black Friday trends suggest which will be the most promising sectors for US marketplaces. This can be interpreted as a good sign for those entering the American market via e-commerce.
Sales in the Holiday Season
The upcoming holiday season should reach $221.8 billion in the USA from online sales, considering the period from November 1st to December 31st, according to a study by Adobe. Cyber Monday, a day when many online stores offer big discounts, is expected to be particularly popular and could generate more than $12 billion in sales.
The 2023 Holiday Season will also be the first time that mobile sales surpass desktop, accounting for 51.2% of purchases. This is a reflection of the advances that marketplaces are delivering to mobile users.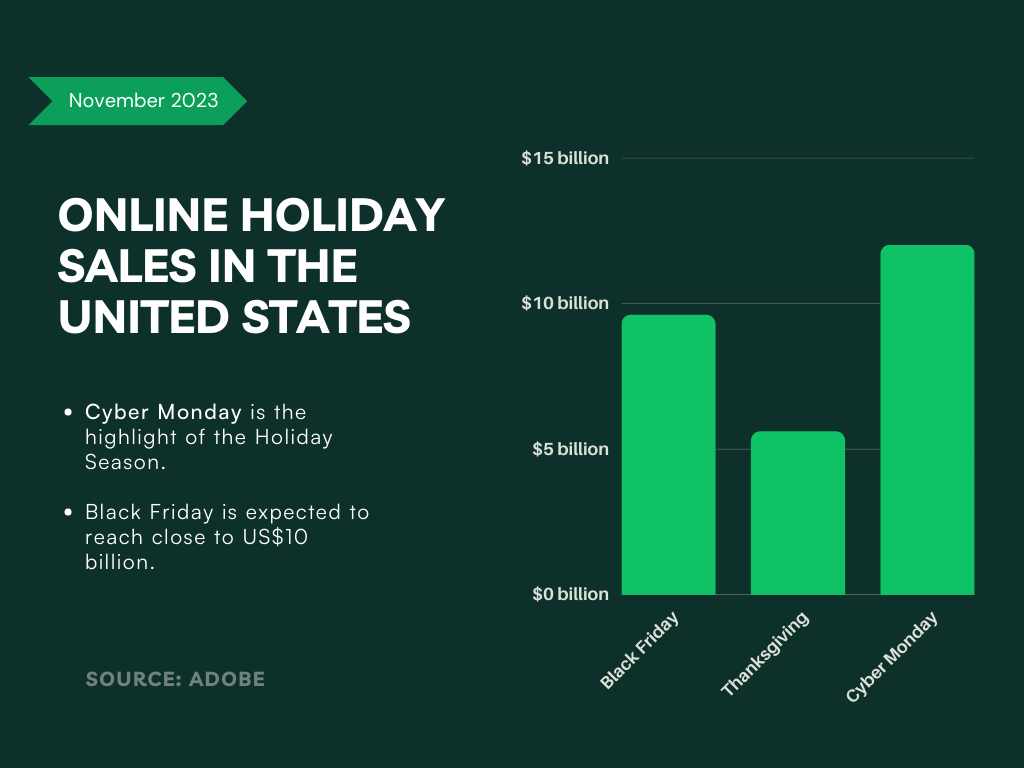 Black Friday trends: Is AI going to impact sales in 2023?
This subject emerged strongly last year and is here to stay: Artificial Intelligence. In fact, during the E-commerce Brasil 2023 Forum, the biggest event in the sector for Latin America, the use of this technology was a unanimous topic. After all, AI can be used to personalize user experience, automate tasks, produce content at scale, and increase productivity.
In fact, according to an article published by Forbes, small and medium-sized companies can also benefit from this technology. "Small businesses can also take advantage of AI to automate various jobs like customer service, data analysis, and document management. In doing so, they can save time and reduce the risk of human error."
One of the most common Black Friday trends for companies is a rise in website traffic. To handle this, companies can also leverage AI technology. According to the article, AI can be crucial to better understanding customers and managing large amounts of data, coming from diverse sources.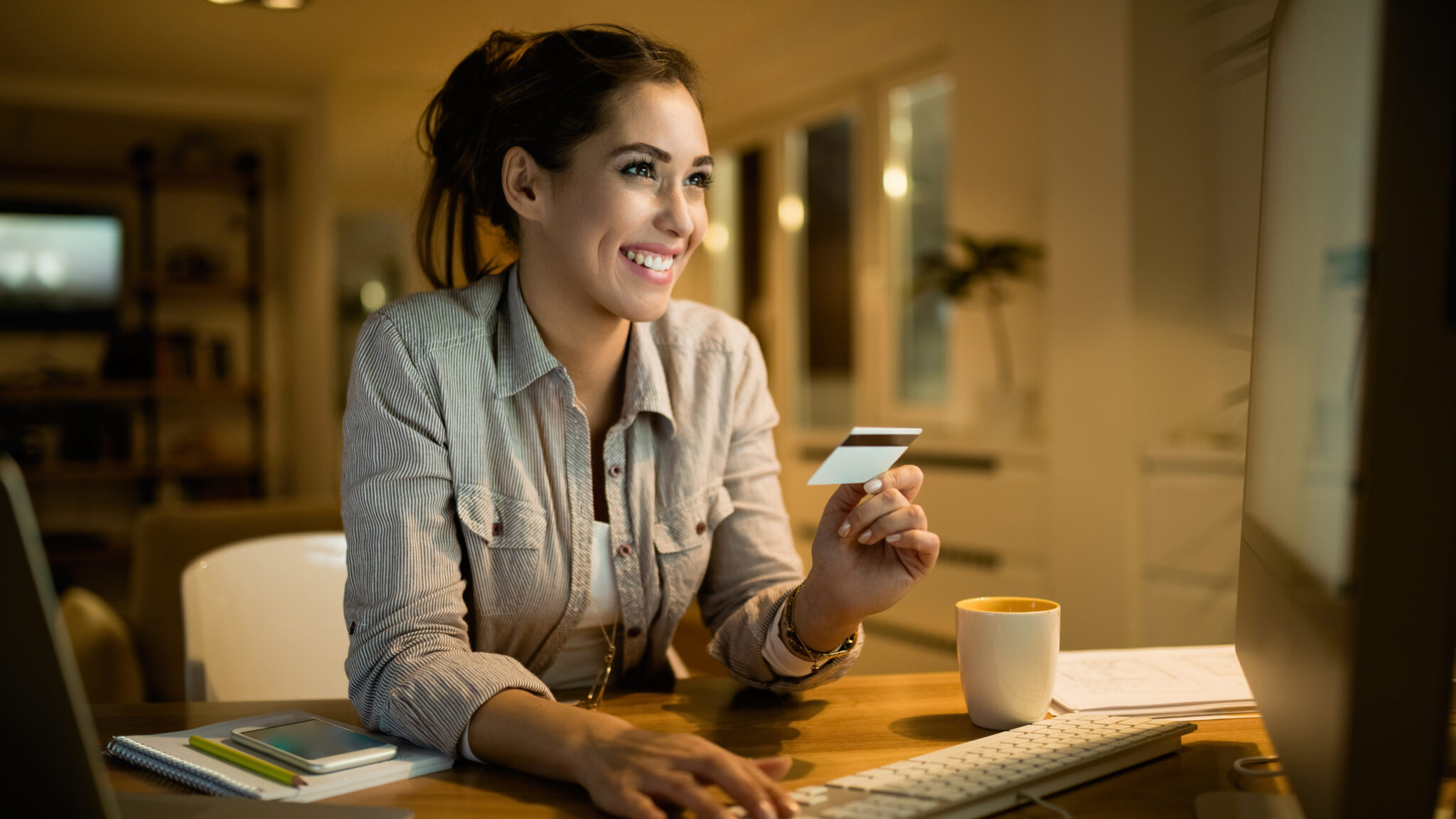 Start your global journey
Now that you know the most appealing US Black Friday trends in 2023, it's time to be a part of this market. Start your global journey and enjoy the promising American landscape with Globalfy's subscription plans:
Essential Plan is the most sought-after by our customers: includes all the fundamental guidance regarding accounting and American taxes. Annual payment of $1,308 + state registration fee.
Scale Plan, our complete package, is designed for those who don't want to deal with all the bureaucracy. We'll take care of everything for you. Business formation, accounting, taxes, and obligations with the American Government are included. Annual payment of $5,028 or $479 monthly + state registration fee.

Starter Plan, which is our basic package, has the best cost-benefit on the market. It is perfect for companies starting in the US with no sales or turnover yet, and which still allows the partners to dedicate themselves to bureaucratic issues, with reliable support. Annual payment of US$588 (equivalent to US$49 per month) + state registration fee.